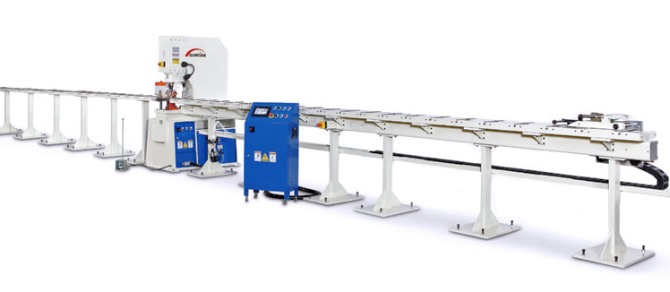 Sunrise ANC Processing System
The Sunrise ANC combines a punching machine in tonnage up to 220 US, with up to 20' single axis fully automatic CNC in-feed system for punching flat bar, angle, and channel webs.
STANDARD FEATURES:
20' Rack & Pinion In-Feed System
590" per Minute Variable Speed
Accuracy: +/- 0.004" /Foot
Pneumatic Material Clamp
Hydraulic Stripper
Mitsubishi Servo Motor
Adjustable guide rollers for squareness
Industrial 7" Color touch-screen controller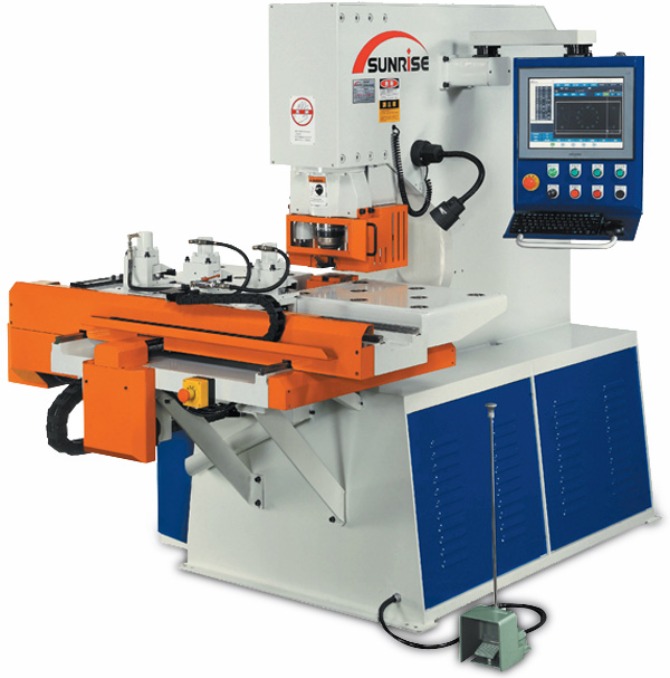 Sunrise Fully Automatic Systems
The Fully Automatic CNC Punch System from Sunrise can be factory installed on any dual-cylinder or single-end punching system allowing the versatile punching and shearing machine on the market today. The operator loads the flat plate, engages the hydraulic clamps and begins the automatic punching sequence. The strong servo-motors move the entire plate on both X and Y axis based on the programmed part layout and punches each hole.
STANDARD FEATURES:
20" x 40" Maximum Plate Size
Positioning Speed up to 490"per Minute Variable Speed
Accuracy: +/- 0.002"
Dual .5KW - 1KW Mitsubishi Servo Motors
3 Hydraulic Clamps | Hydraulic Stripper
Ball Transfers | 2 Year Warranty
10.5" Color Touch-Screen Controller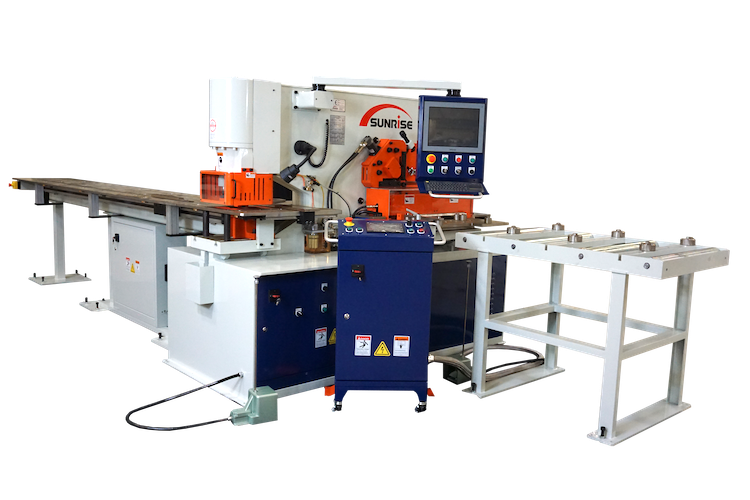 Sunrise CNC Ironworker Info/Request Form